Domoticz is open source popular home automation software which can run on WIndows, Linux, MAC and even Rasberry PI. Here you will find some information how to run Denkovi modules together with Domoticz (Thanks Rob and Domoticz Team!) More information - http://domoticz.com/
List with supported denkovi hardware
Adding new device
To add new device, go to "Setup" -> "Hardware".

Then enter the parameters and click "Add" button.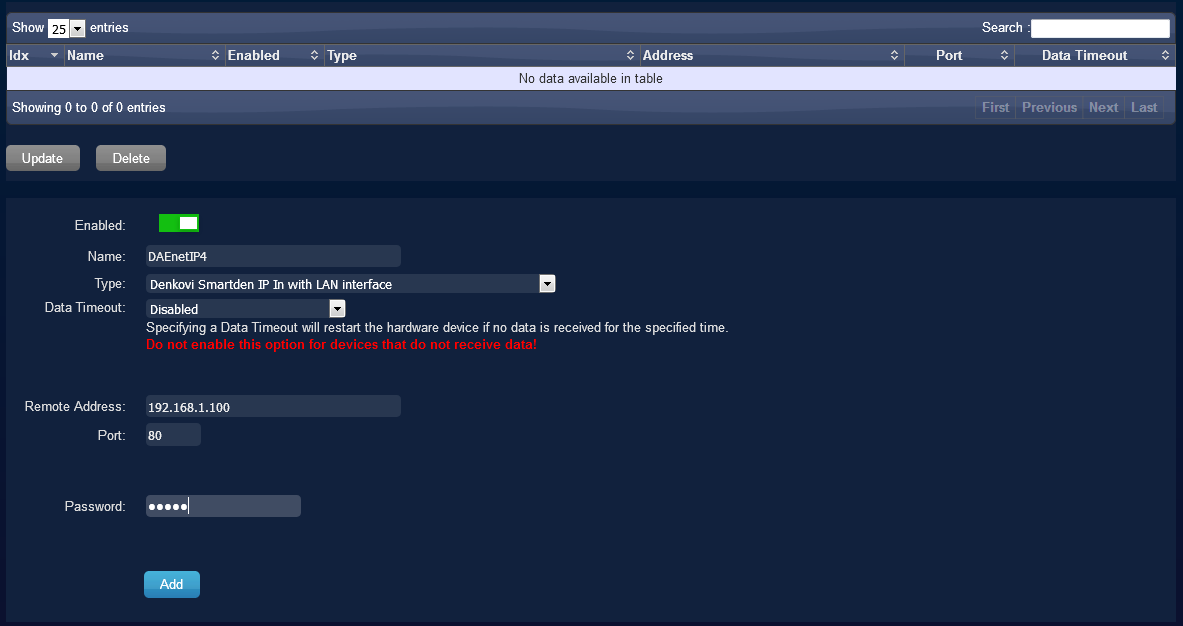 The new device will be shown.

Check the I/O of the device
Now, go to "Setup" -> "Devices". You will see all the I/O of the device. You can control and monitor them from this page as well. In that way we are sure the device is added correctly and we can proceed with the automation.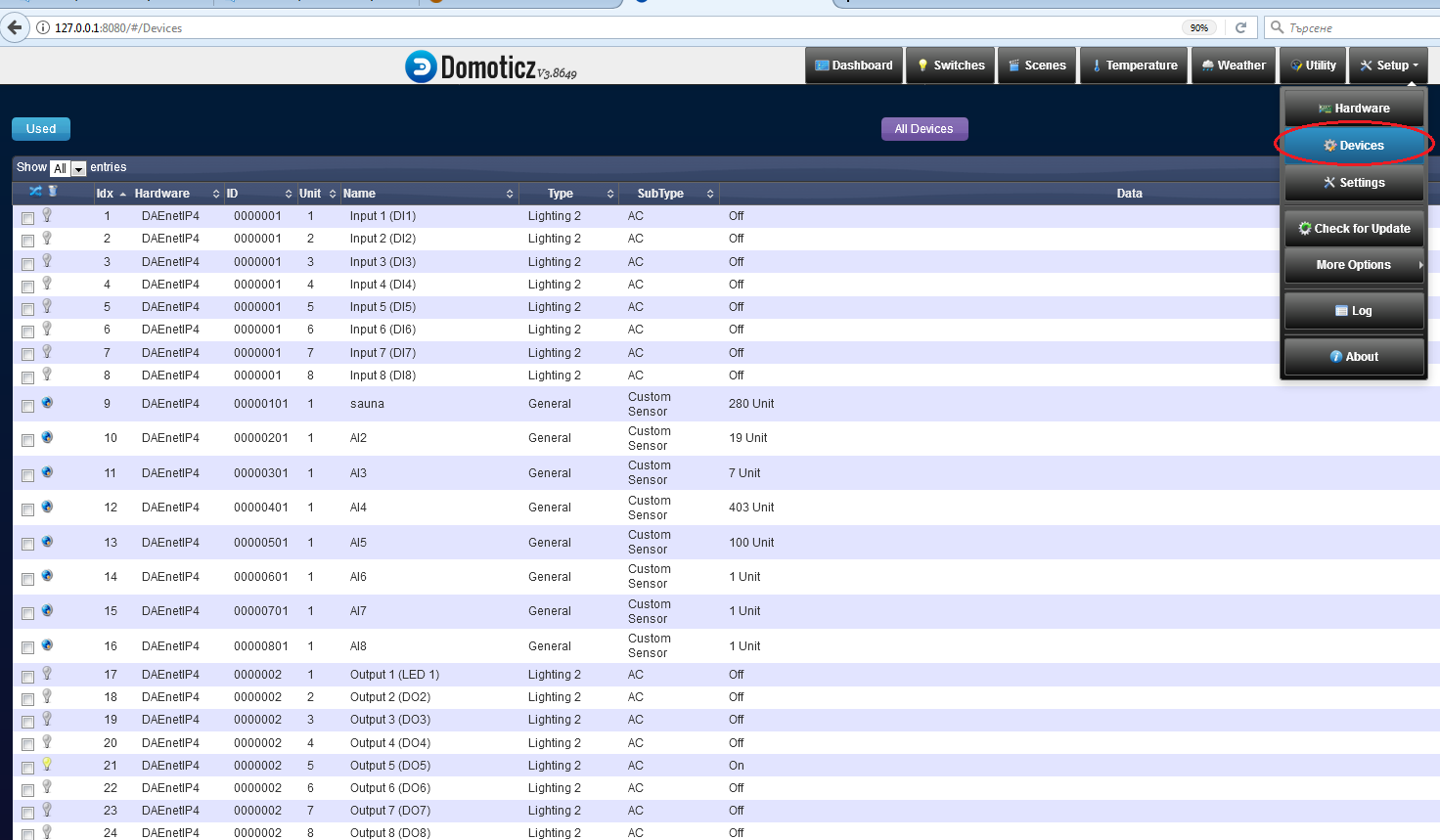 Use the I/O
It is possible easily to use the I/O just using the green arrows as shown below.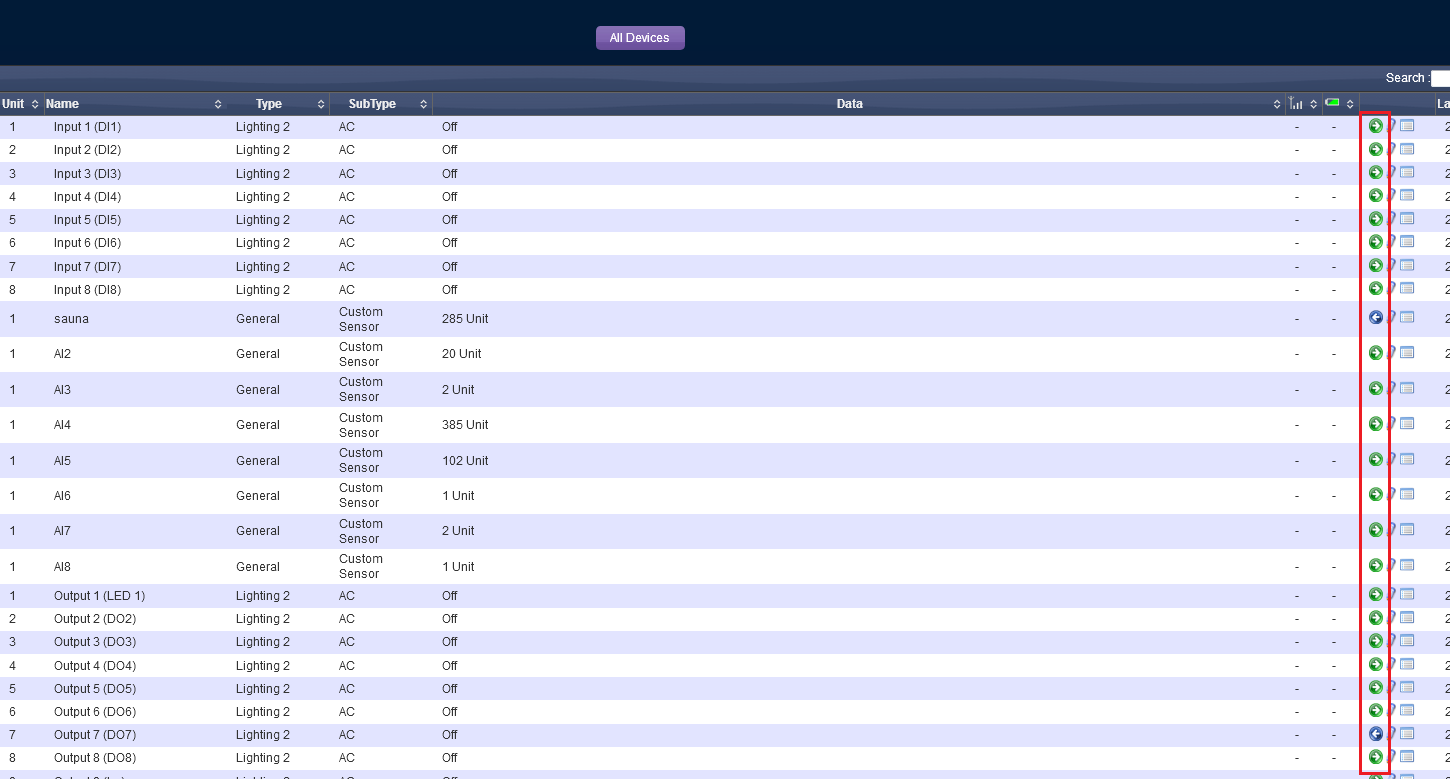 For example, the digital outputs (relays) will be show on "Switches" tab.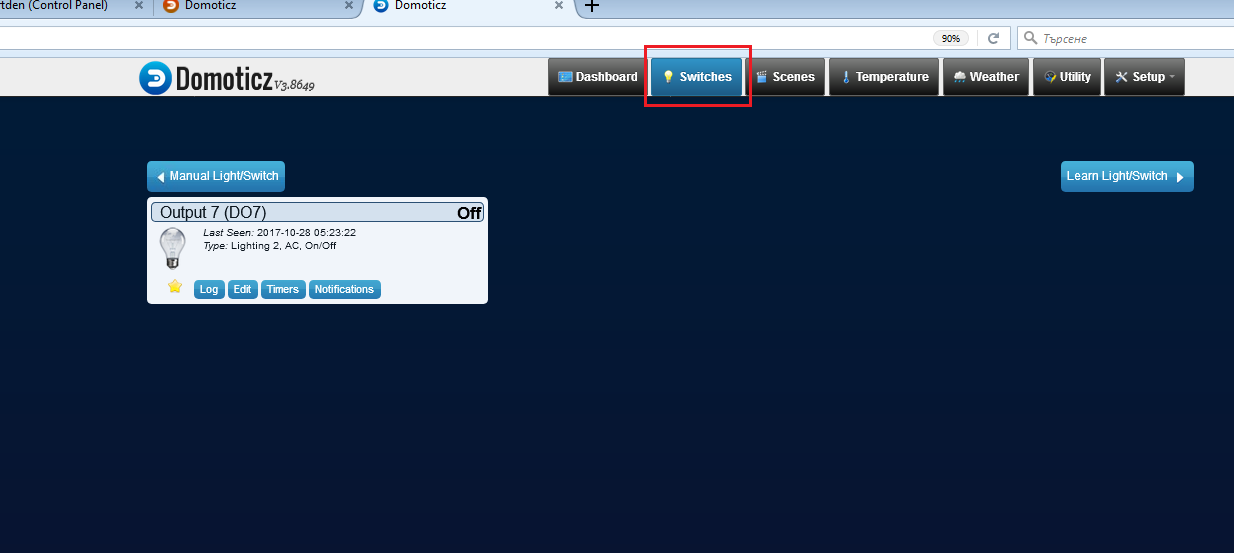 If you want to "send" some I/O to the dashboard, just use the "star" symbol below.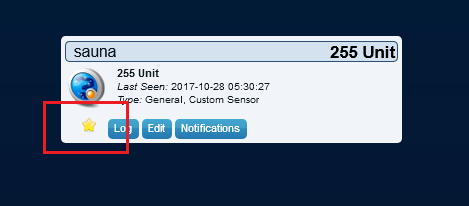 And the dashboard...