One wire relay card - 8 SPDT channels for Home Automation
This is eight channel SPDT relay board with 1-Wire interface. It can be used in Home/Industrial Automation applications.
Feauters
8

SPDT relay channels (the type depends on the stocks quantity in our store):

TONGLING - JQC-3FF-S-Z (10A / 250VAC, 15A / 120VAC, 10A / 28VDC)
SUNHOLD - RAS xx15 (10A / 250VAC, 15A / 120VAC, 15A / 24VDC)

1-Wire interface
2 x screw terminal blocks for easy 1-wire network connection, each with GND and 1W
Power supply: 12V DC / 300mA
Chipset: DS2408
Led-s for relays and power on
Large number of free software and source code
Supported by One Wire Viewer and TMEX of MAXIM-DALLAS and Denkovi 1-Wire Command Line Tool
Operating temperature range: from -30ºC to +80ºC

PCB parameters : FR4 / 1.5mm / two layers / metallized holes / HAL / white stamp / solder mask / Extra PCB openings for better voltage isolation / Doubled PCB tracks for better voltage isolation

Dimensions: 84mm x 99mm
Box for DIN rail (optional)
User manual: here
The package contains
1 x Denkovi 1-Wire Eight Channel Relay Module
Typical applications
Home Automation
Industrial Automation
Distributed systems
Typical connections
Many relay boards can be easily connected in one wire network to computer in the way shown bellow. It must be used some Computer<->One Wire converter. For example we have such 1-Wire converter in stock (not included in this auction) but any other one-wire converter could do the job.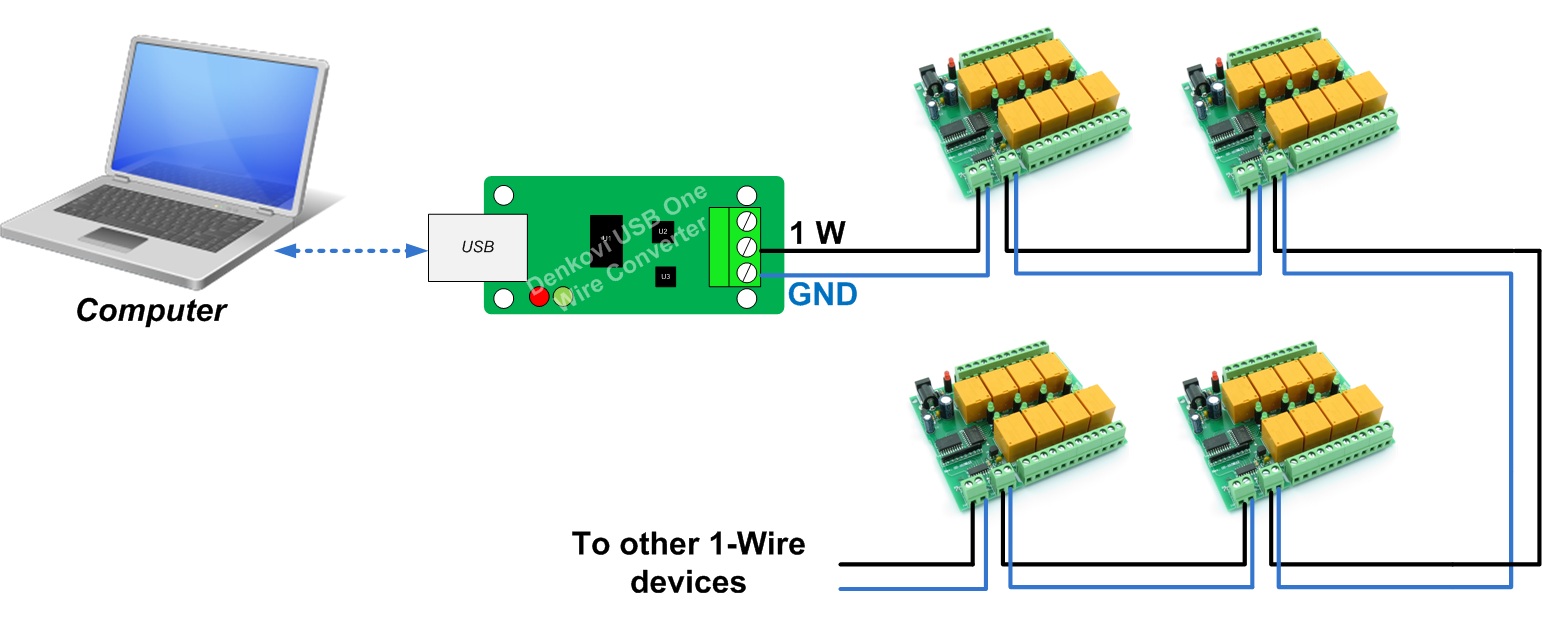 Of course any microcontroller architecture supporting 1-wire network could be compaitable with the relay boad as well.
Device overview
OneWireViewer
There are many 1-Wire software available for this relay board. One such sofwtare is OneWireViewer. With this software, it can be just easily tested and simple turn on/off commands can be executed.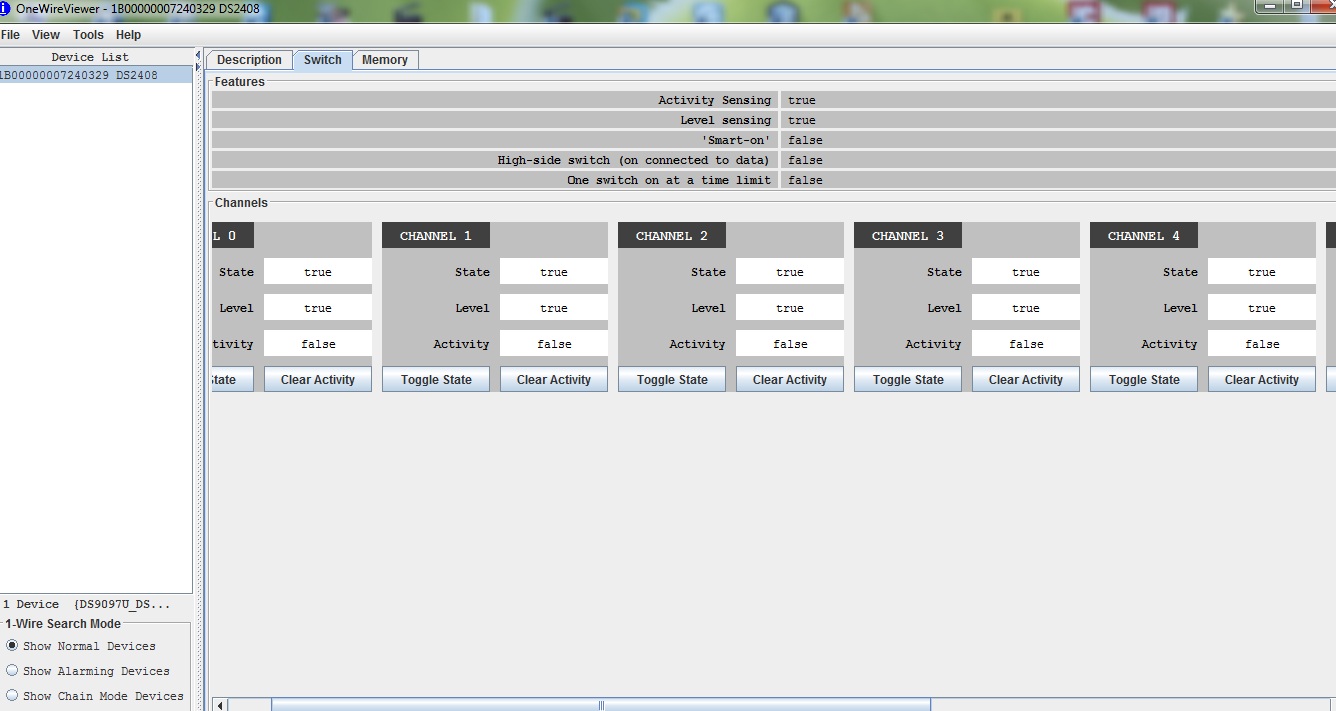 Denkovi 1-Wire command line tool
We have created as well special command line utility for this 1-Wire relay board. The main goal of this project is to help you to use our 1-Wire relay boards easily and without any specific knowledge how do they work. It works on Windows/Linux.
Typical applications for this software are:
Create desktop icons to turn particular relays
Create BAT/BASH files to make more complex logic (like timers for example)
The commands can be executed from PHP script
Control our 1-Wire relay boards from Android / iPhone mobile devices
The 1-Wire relays can be controlled from each software/platform which can run external executable files or commands in command line promt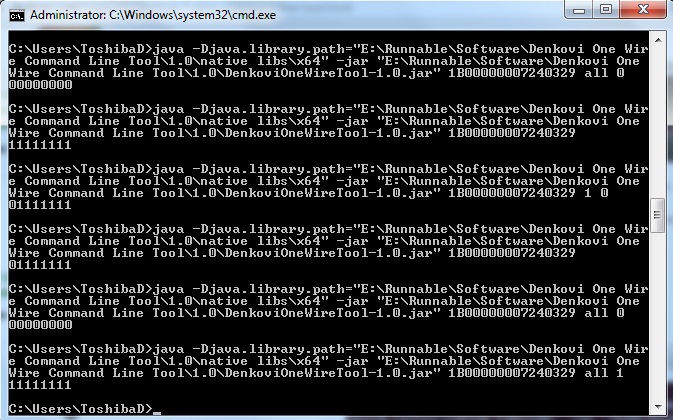 Links
Home automation from PC
One Wire 8 Relay board
8 SPDT relays over 1-wire
Matériel de qualité livré dans les temps