USB 16 Relay Board PCB - ModBus RTU, Timers
This is USB Relay Module with ModBus RTU protocol support and 16 relays (the type is selectable during purchase). The relays are controlled via PC USB port and it is shown as virtual serial port (virtual com port). It is possible to control directly 220V / 120V devices with your PC usb port up to 15A max. The module supports up to 16 independent timers with min. resolution 100ms. Supported by DRMv3 Software. Works with Home Assistant, OpenHAB home automation systems. There are lot of profesional ModBus software apps for this usb relay board allowing to be easily integrated in any ModBus automation project. Software examples are available as well. This is the PCB version.
Code:

DAE-RO16-12V-MODBUS-USB-PCB

Weight:

0.343

Kgs
Specifications
Communication protocol: ModBus RTU;
Power supply requirements (selectable during purchase):

12V DC / consumption - 600mA
24V DC / consumption - 400mA

16 SPDT relay channels (the type depends on the stocks quantity in our store):

TONGLING - JQC-3FF-S-Z (10A / 250VAC, 15A / 120VAC, 10A / 28VDC)
SUNHOLD - RAS xx15 (10A / 250VAC, 15A / 120VAC, 15A / 24VDC)

16 independent timers with resolution 100ms;
Option for loading relays states on boot: last saved, predefined or zeros;
USB connector: type B
Converter chipset: FT232RL
FT232RL optical isolation against communication noises
Communication: serial USB communication (Virtual Com Port)
Led-s: Relay Led, Power ON Led, USB ON Led, Rx Led, Tx Led

PCB parameters: FR4 / 1.5mm / two layers / metalized holes / HAL / white stamp / solder mask

Possible to be mounted into Din Rail Box (see options for more details)

Extra PCB openings for better voltage isolation

Doubled high current tracks

Size: W=82mm x L=203mm x H=24mm
Operating temperature range: from 0 ºC to +80 ºC
Supported by DRMv3 Software (Windows, Linux, Raspbian) -

New

Supported by Home Assistant home automation software - New;
Supported by openHAB home automation software;
Supported by many third parity software like qModMaster, Simply Modbus TCP Client, Modbus Poll, RMMS, ModbusViewTCP, MACH 3, openHAB
Comes with free configuration/control demo software - download
Software examples - here
Documentation - here
Application Examples
Home Automation
Industrial Automation
HVAC (Heating, ventilation and air conditioning)
BAS (Building Automation Systems)
Relay Module Overview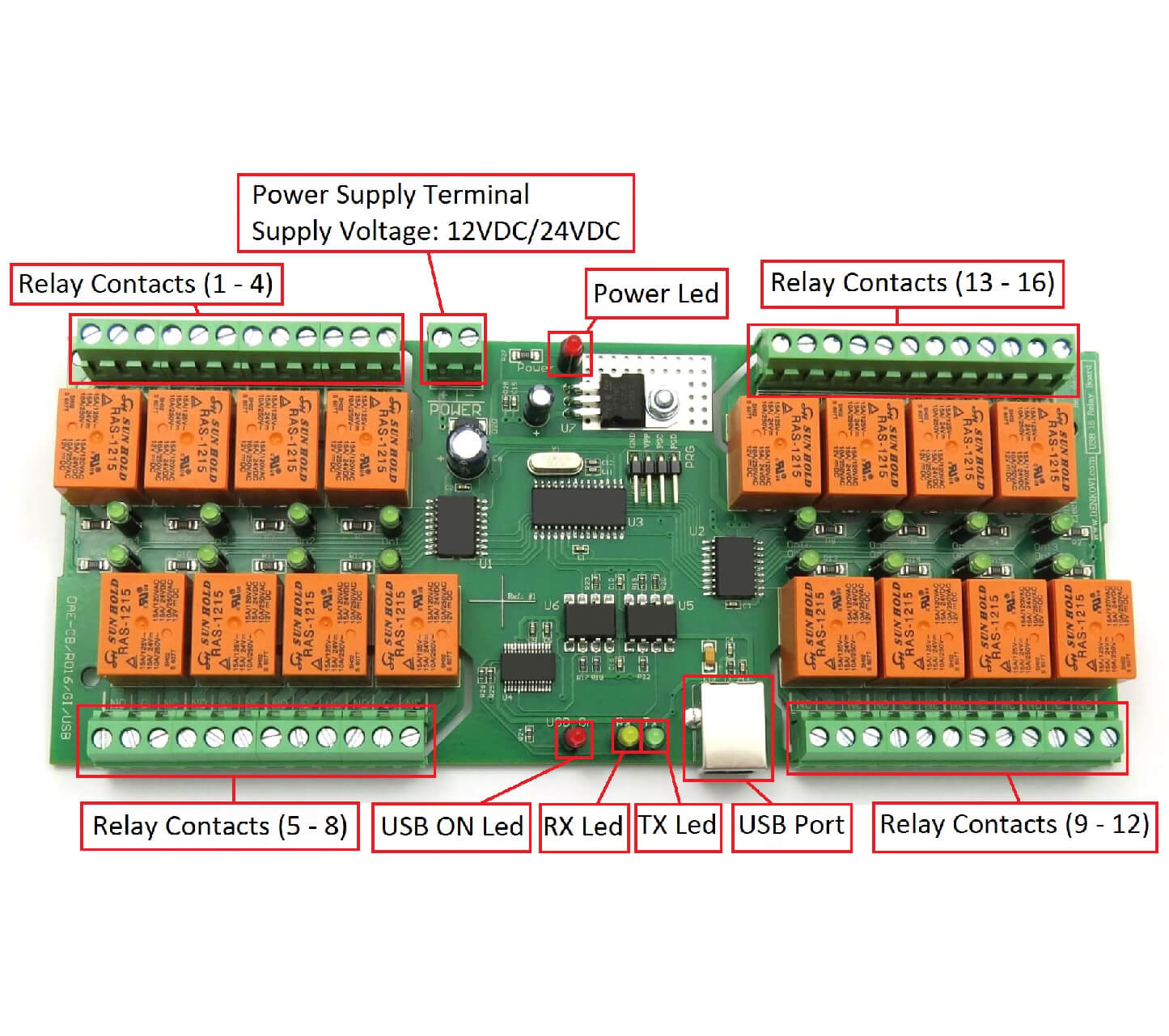 The relay module is shown like Virtual Com Port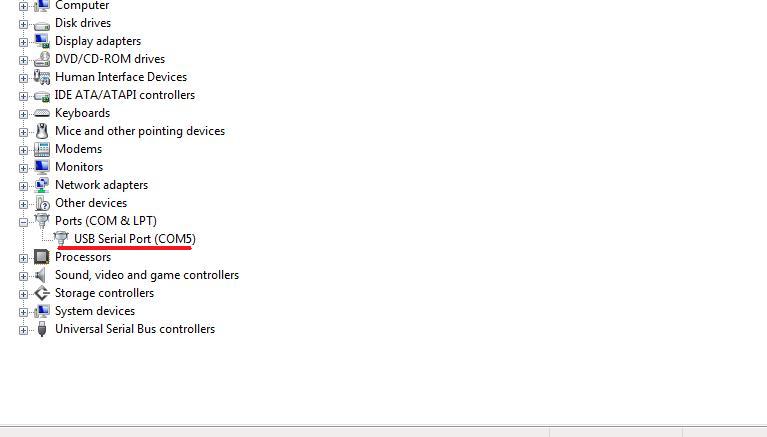 The device will appear in your computer as USB Serial Port
Supported ModBus RTU commands
Read Coils (0x01)
Write Single Coil (0x05)
Write Multiple Coils (0x0F)
Write Single Holding Register (0x06)
Read Multiple Holding Registers (0x03)
Write Multiple Holding Registers (0x10)
Report Slave ID (0x11)
Access from Home Assistant
Home Assistant is very powerful home automation system. Please checkout our application note for more information.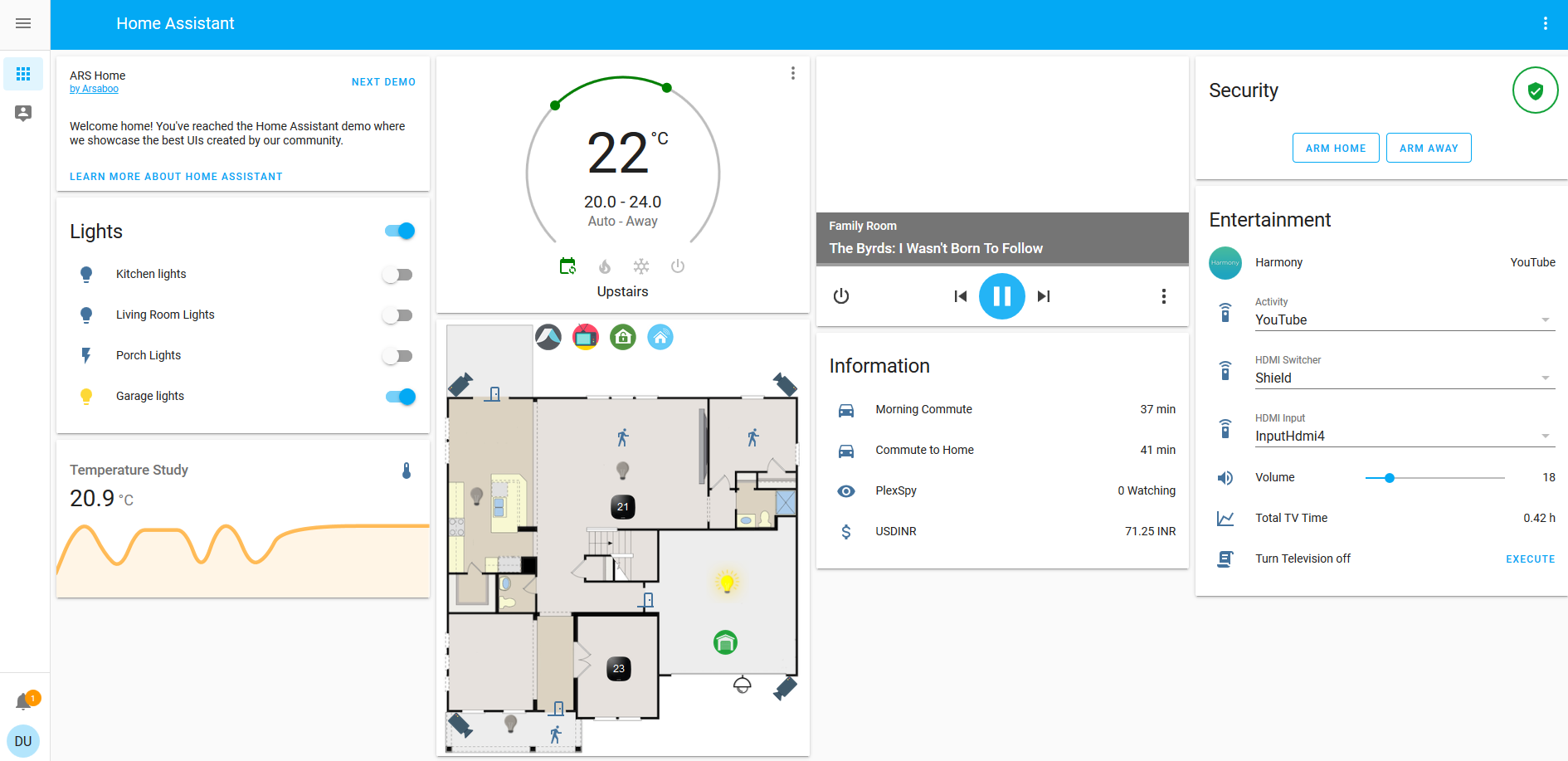 Access from OpenHAB
OpenHAB is a third party open source free home automation software.
There are two ways of communication - via ModBus-RTU requests. More information about the integration with our hardware - http://denkovi.com/openhab-with-denkovi-modules or contact with us.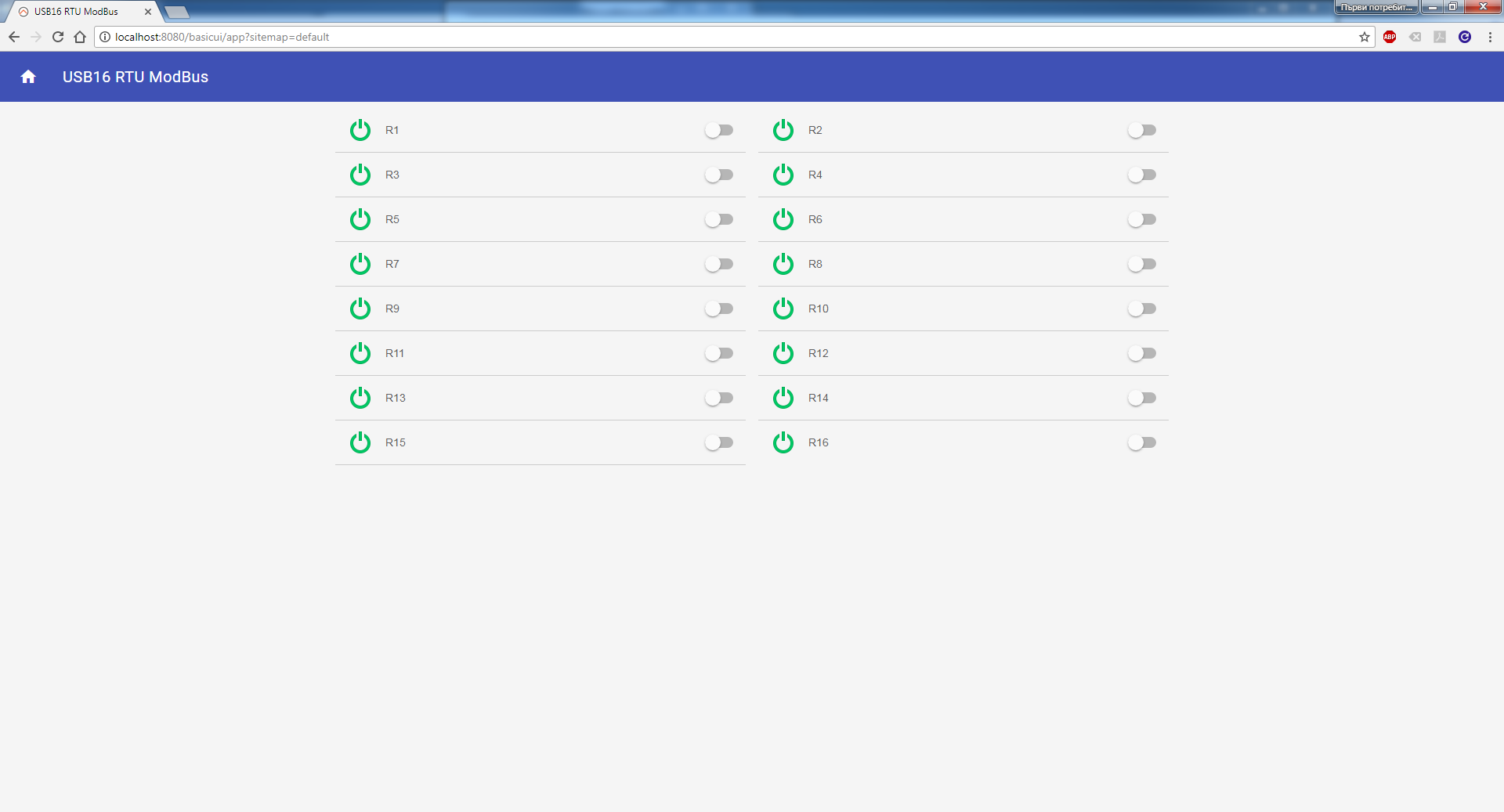 Access via software DRMv3
This device is supported by DRMv3 Software.
The device can be found in the device list under the default name: USB 16 Relay Modbus RTU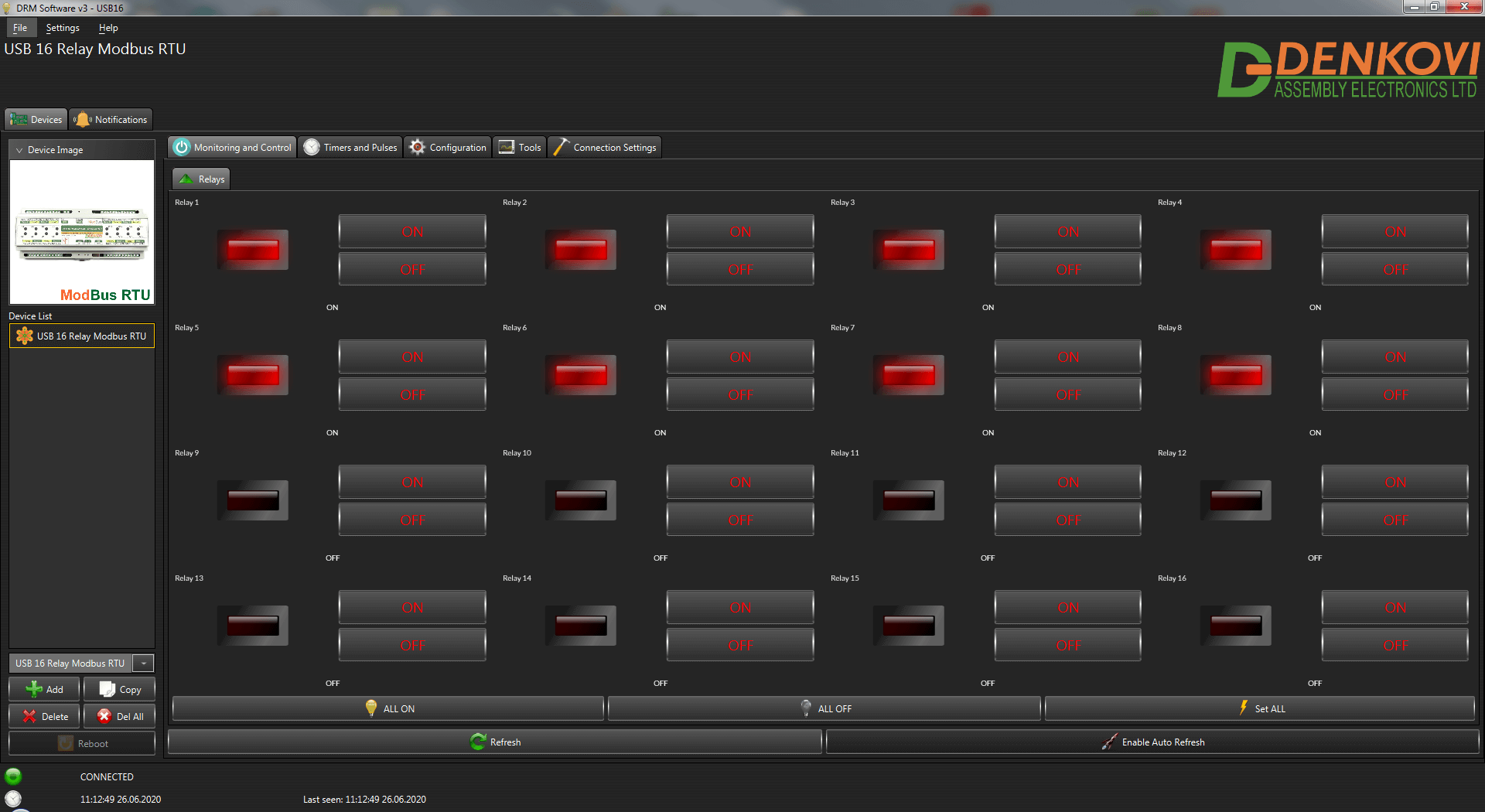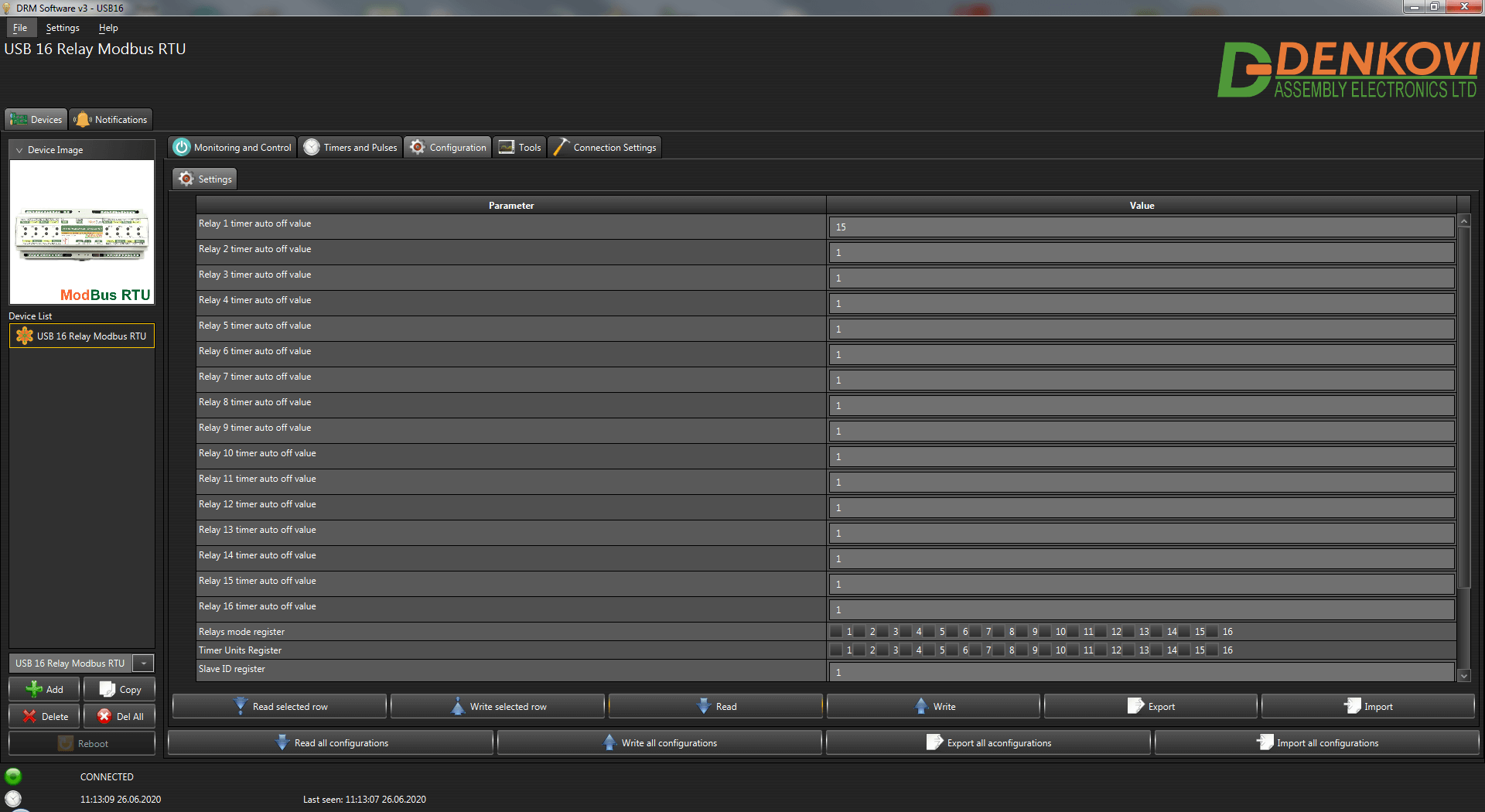 Control from Denkovi ModBus Tool
This is free software for easy configuration/monitoring/control the USB 16 Relay Module ModBus RTU.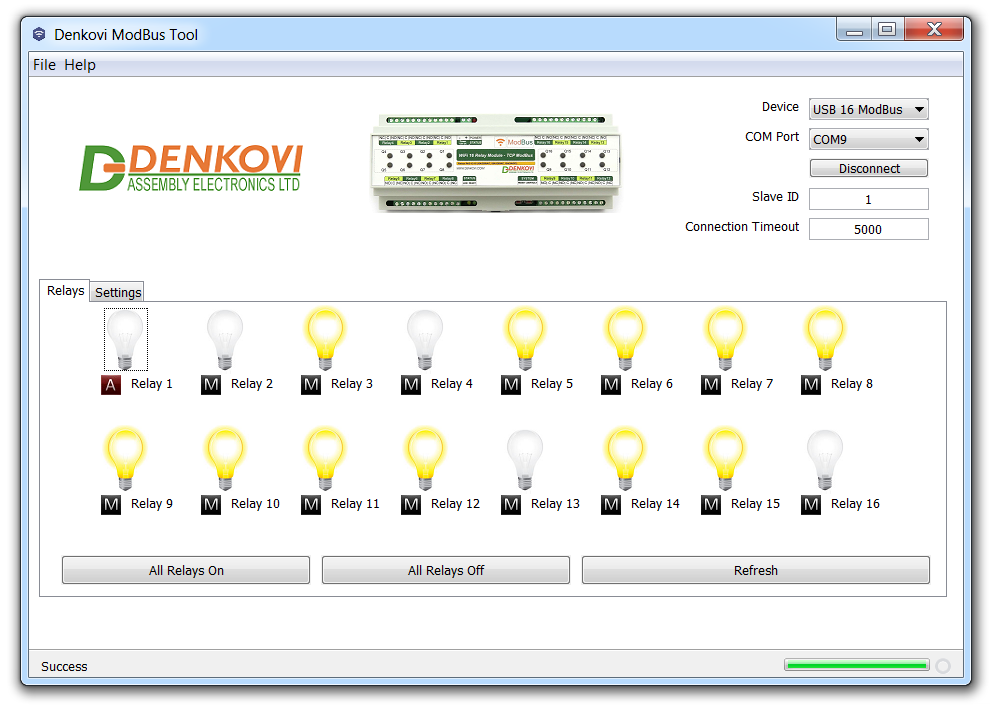 Control from Windows
The USB 16 Relay Module ModBus RTU can be controlled/tested easily with Modbus Poll. Download the mbp description file for Holding Registers.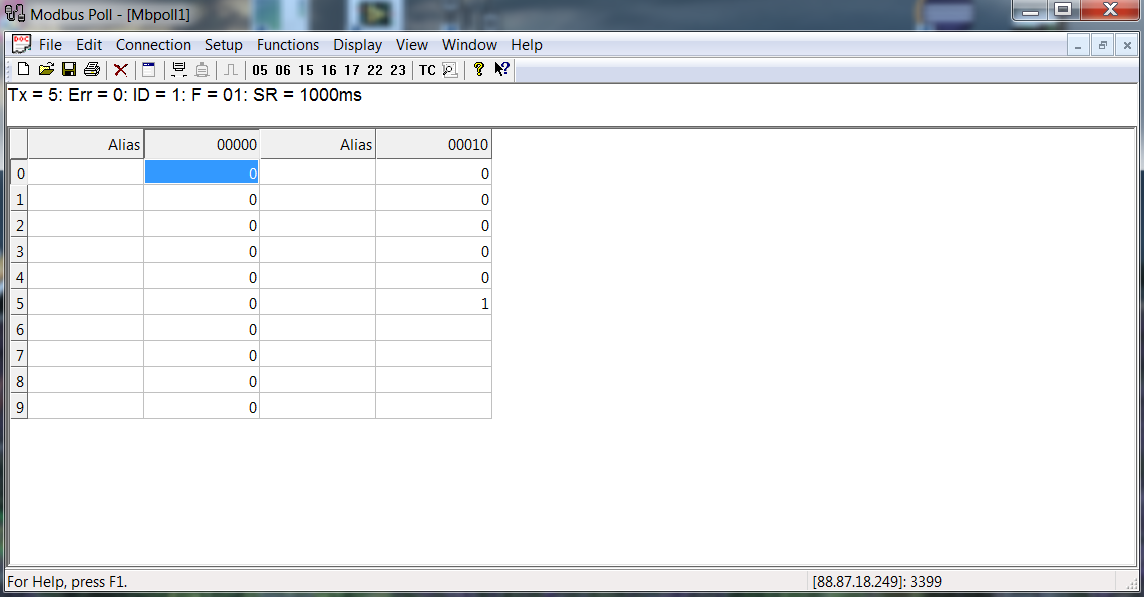 Links
.NET (C#) - examples with set and get relays status