Date: 2021-09-11
From 11 Sep 2021 smartDEN IP-32IN modules will be shipped with firmware version v1.28.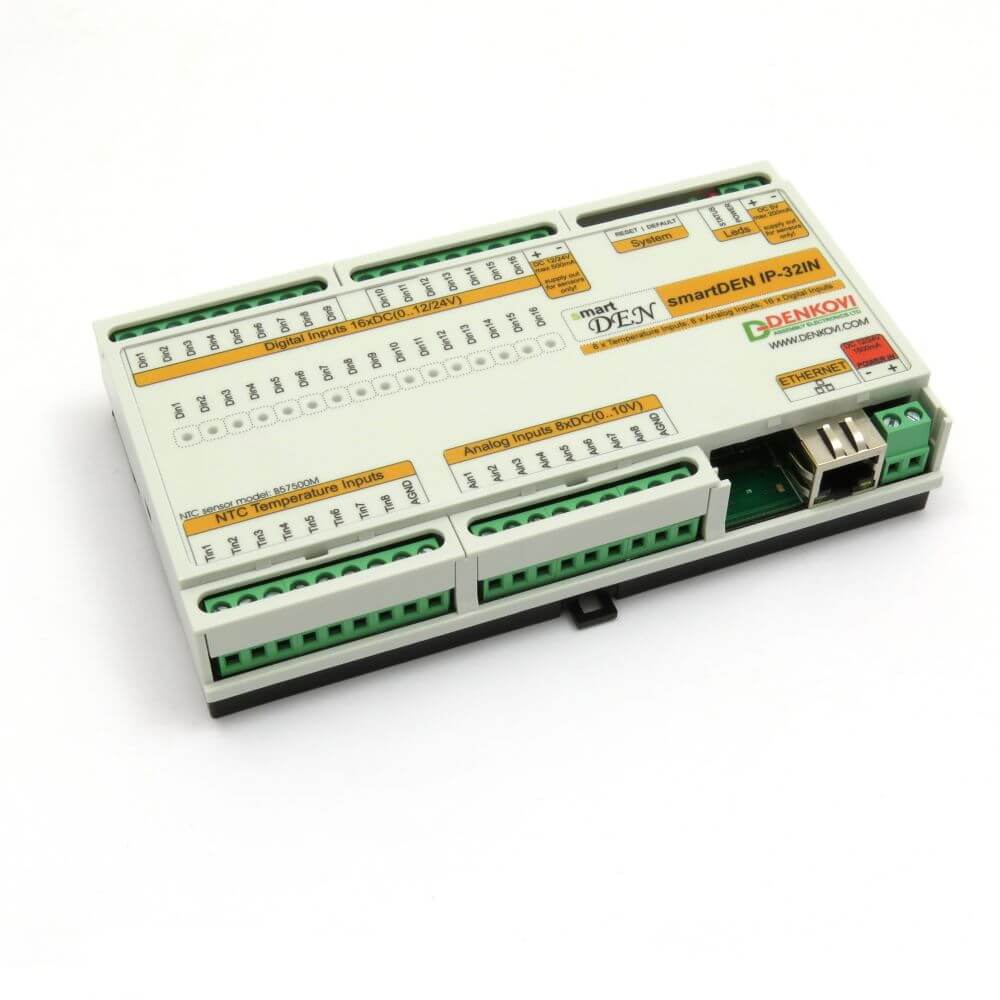 1. Added Cross-Origin Resource Sharing (CORS) field in the HTTP-header in the GET repsponse;
2. Enabled simultaneous access via HTTP web server and HTTP XML/JSON request without interruption of the web session;
3. In Remote Services it is added XML/JSON format for upload via POST request;
4. The default Remote Board Response Timeout, sec is changed to 10 sec;
5. Changes related with Remote Board Type:
- added smartDEN IP-PLC and smartDEN IP-Watchdog;
- changed the names only: smartDEN IP-16R -> smartDEN IP-16R-XX; smartDEN IP-Maxi -> smartDEN IP-Maxi-XX;
6. In the snmp SNMP traps it is added second variable binding - the description of the I/O (OctetString);
7. SNMP TemperatureScale, AnalogInputFilter and TemperatureInputFilter are moved to the Control section;
8. New MIB file format - validated to level 6;
9. It is fixed the issues with SNMP traps sending during some rare cases (bug fixing).