DAE USB Relays is not anymore supported as it was removed from the app store!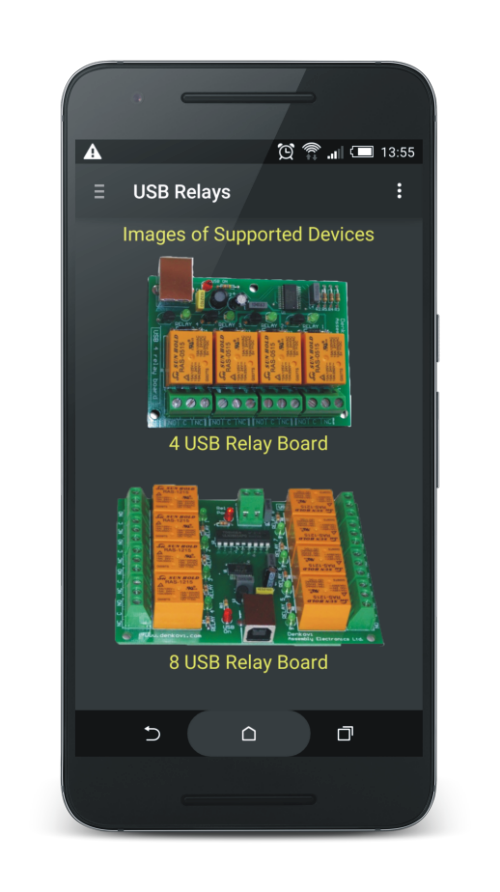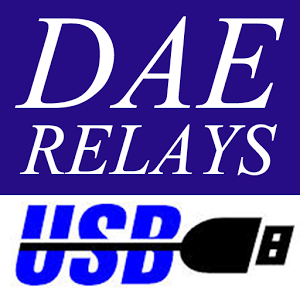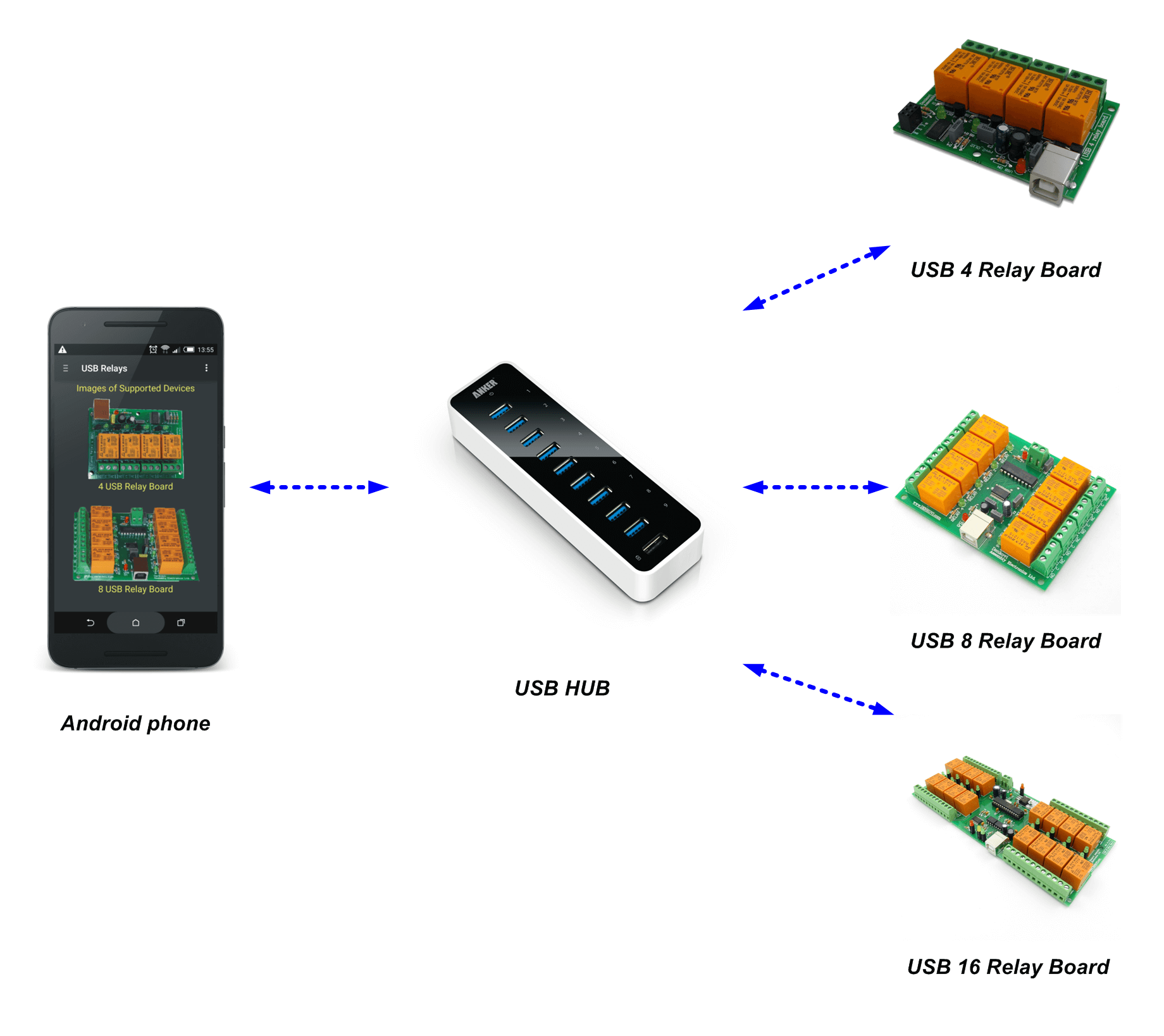 List with currently supported denkovi devices
All devices from this category: http://denkovi.com/usb-relay-boards but only USB 4 Relay Board with sensor is not supported yet!
Please note the boards can not work without host device (phone in that case).
Firstly you have to connect the board and save it to the app database.
The app will ask you to select the model from the list: USB4, USB8 or USB16 relay board.
After that the board will be listed in the menu on the left: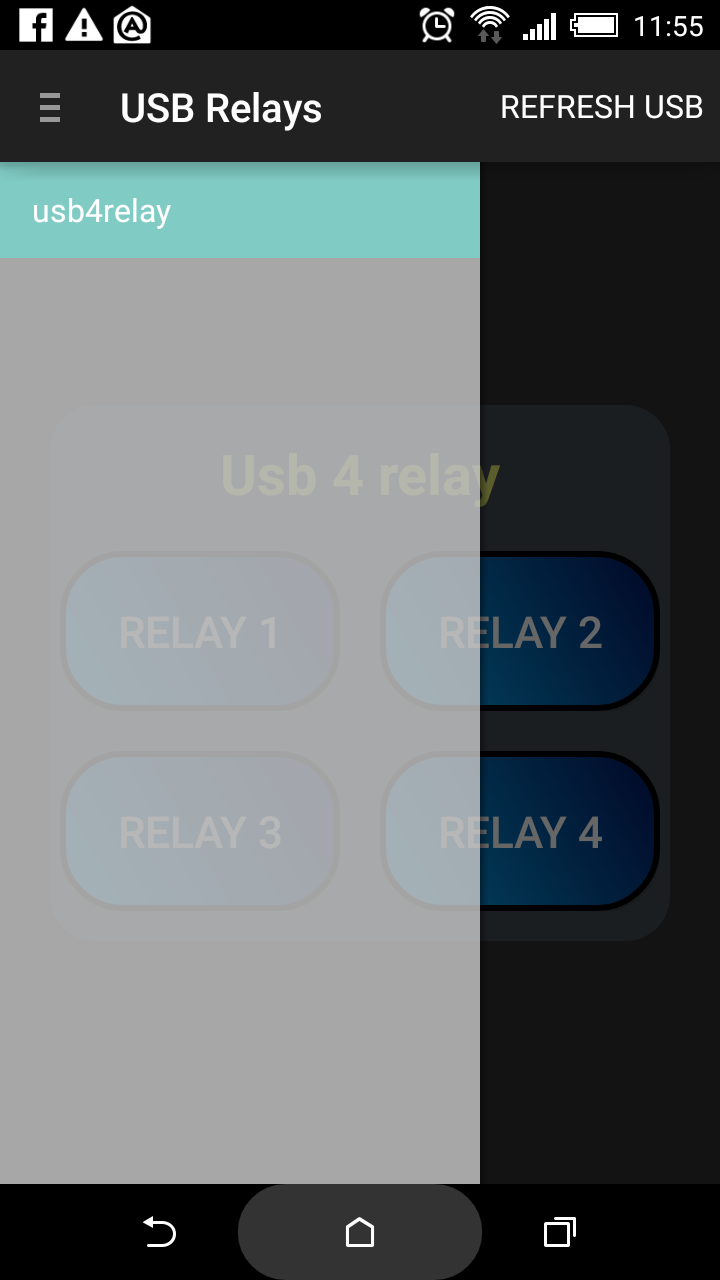 Select the board and control it from the buttons.