Here you may find various projects created with denkovi devices. If you would like to post your project here, just email us at support@denkovi.com :)
Pierre-François (f5bqp_pfm) - IF Downconverter controller
Info: An IF (Intermediate Frequency) downconverter controller (432Mhz up and down to 28Mhz) with a network switching interface for the RF and Microwave bands such as 70cm, 23cm, 13cm, 5.7Ghz, 10Ghz and 24Ghz.
This rack is controlled under the local Ethernet network to switch the different bands and transport the 28Mhz intermediate frequency to the central station.
The IP board in addition to the switching function has also few other roles such as to commute the power amplifiers, the transverters and tower preamplifiers for each band, and also to monitor the 48V tower power supply, the output power of the RF and microwave amplifiers.
Used device: http://denkovi.com/ip-relay-module-12-relays-io-web-http-api-smtp-telnet
Photos:
ea1nk - USB Relay controller via Raspberry PI
Info: Simple demo of the Denkovi USB 8 Relay Board controlled via web using a RaspberryPi, Node.js and websockets technology to run the command tool of the previous video. On the left a plain html web page, upper right the Node.js server running and throwing debug messages, lower right the relay board and RaspberryPi.
Used device: http://denkovi.com/usb-eight-channel-relay-board-for-automation
Video:
Jonathan Galpin - Automated bio-disel priocessor
Info: Automated bio-diesel processor based on Graham Lammings GL Eco-System design (http://blog.iqzero.net/automated-biodiesel-processor/).
Used device: http://denkovi.com/ip-relay-module-12-relays-io-web-http-api-smtp-telnet
Photos: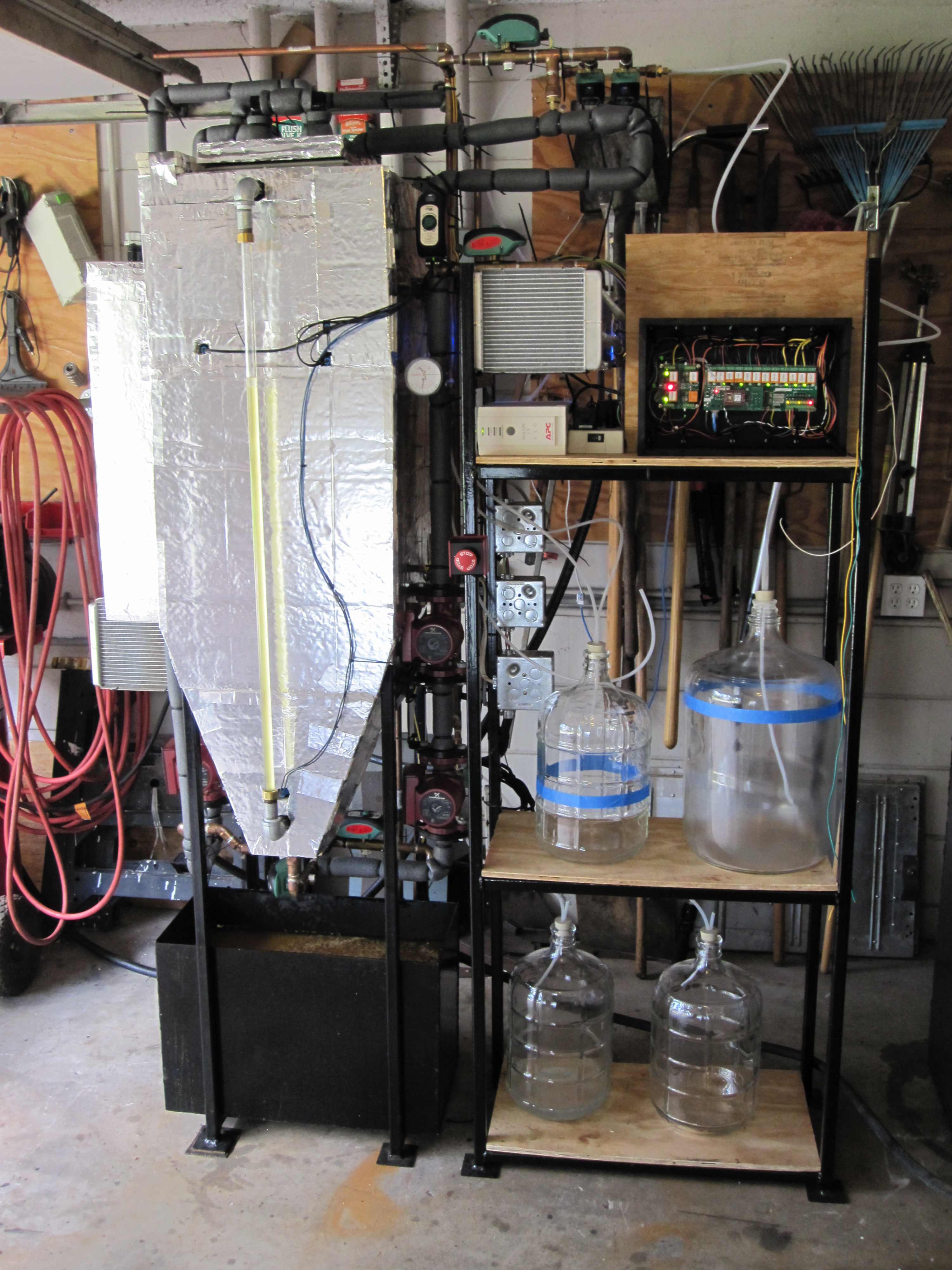 Marcus Venturi's - Custom HTPC Case with Amp
Info: http://forum.team-mediaportal.com/threads/my-aluminium-case.117909/
Used device: http://denkovi.com/usb-relay-board-four-channels-for-home-automation
Photos: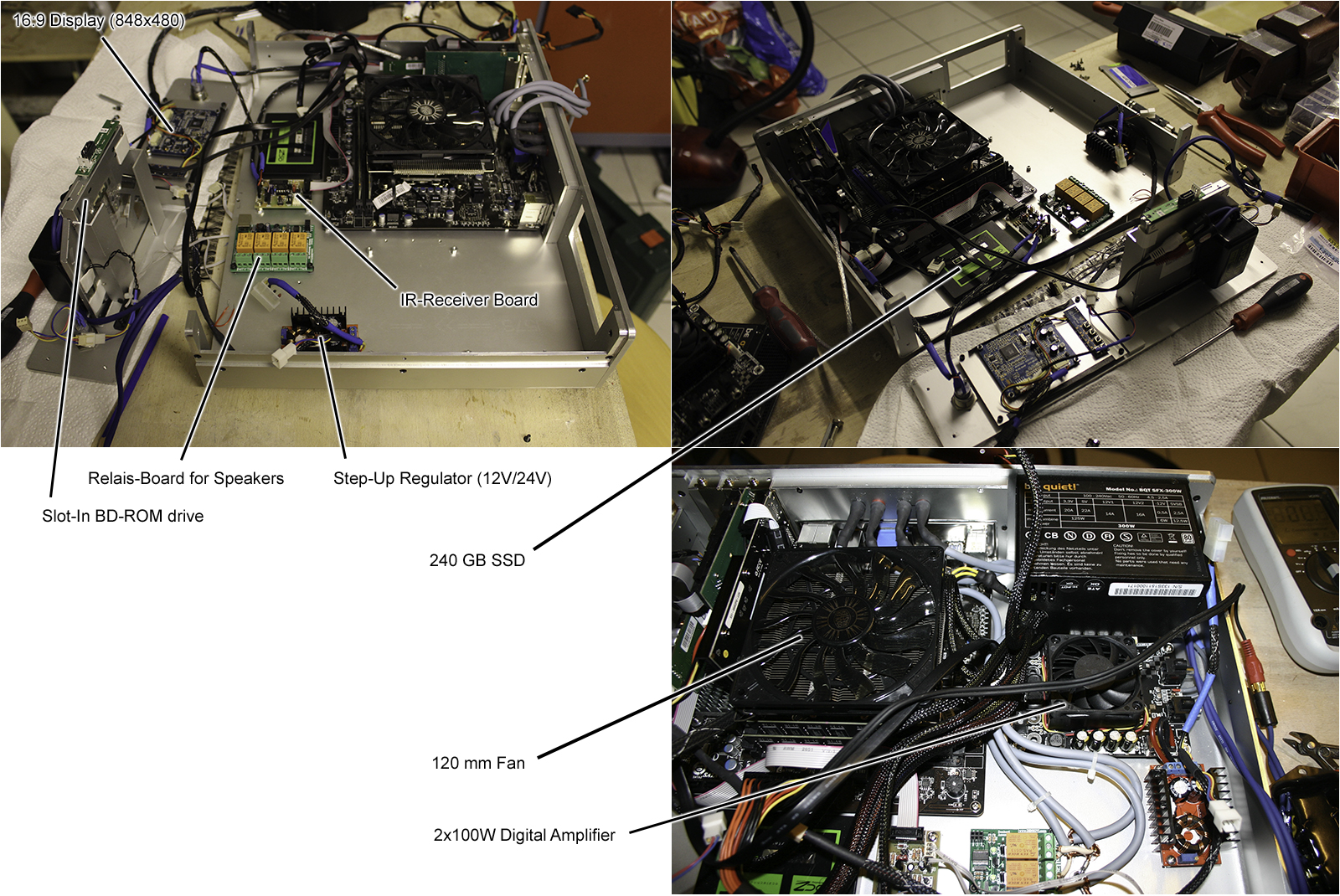 John Tragesser - Halloween display props
Info: http://24.127.10.47/viewpost.aspx?pide=226
Used device: http://denkovi.com/usb-eight-channel-relay-board-for-automation
Videos and Photos:
Touchscreen Desk Lamp Control
Chez Fluffy - Home Automation Project
Info: http://chezfluffy.fluffycentral.com/home-automation/
Used device: http://denkovi.com/ethernet-io-relay-module-snmp-web-12-relays
Photos:
Symcon - Home Automation system
Info: https://www.symcon.de/wiki/Denkovi_Relais_Karte_%28USB%29
Used device: http://denkovi.com/usb-16-channel-relay-module-rs232-controlled-12v-ver.2, http://denkovi.com/usb-16-relay-board
Photos: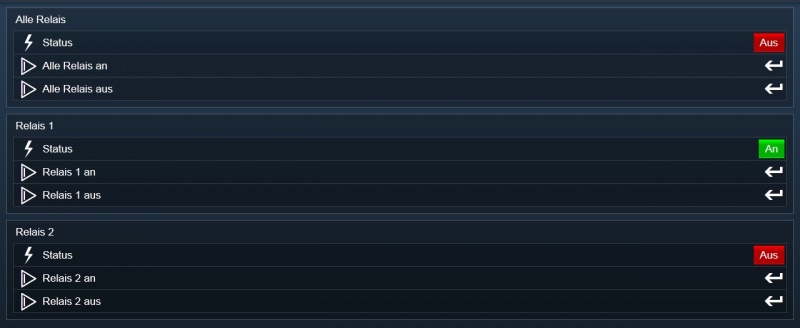 Richard Rochemont - Home Automation installation
Info: https://www.youtube.com/watch?v=NA6BLctdwk4
Used device: http://denkovi.com/ethernet-io-relay-module-snmp-web-12-relays
madox.net - Madox Floating Camera
Info: A floating camera
Used device: http://denkovi.com/usb-eight-channel-relay-board-for-automation
Photos: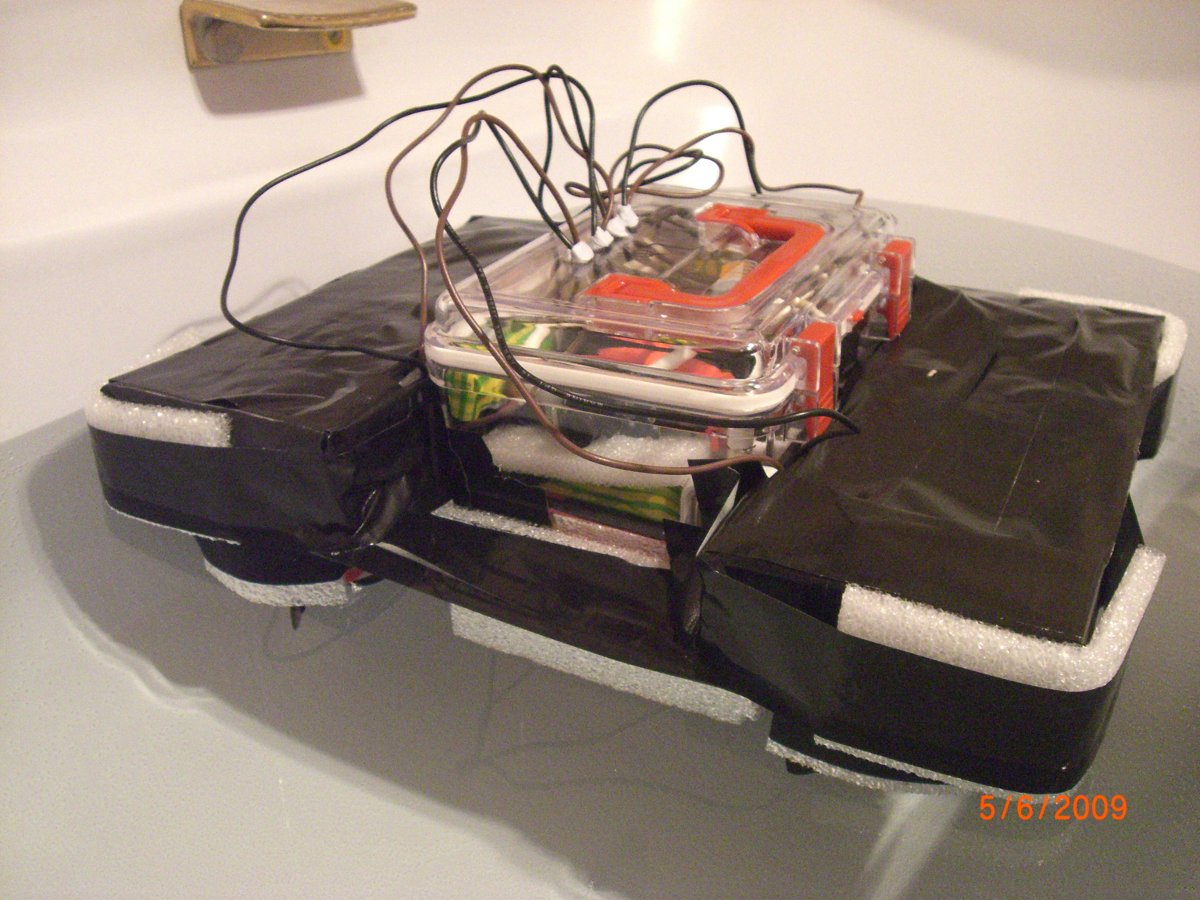 Videos: